We manufacture hatch boards with magnetic mosquito nets, which are installed from inside of the yacht.
Hatch board frames that we produce are made of aluminium, which is being adonized to make it harder and corrosion resistant. We are able to provide you in black adonized aluminium with bigger order. Our company offers plexiglass with UV protection for hatch boards. We produce three basic sizes: small, medium and big.
All of our products are CE certified, which proves that they meet EU safety, health and environmental protection requirements. Due to self-locking hinges that we offer, there is no need of blocking hatch board with other objects.
Type
Board hole size A
Frame size B
Small
444 x 326
497 x 378
Medium
444 x 444
497 x 497
Big
506 x 506
558 x 558
Promień zewnętrzny luku ramki R = 50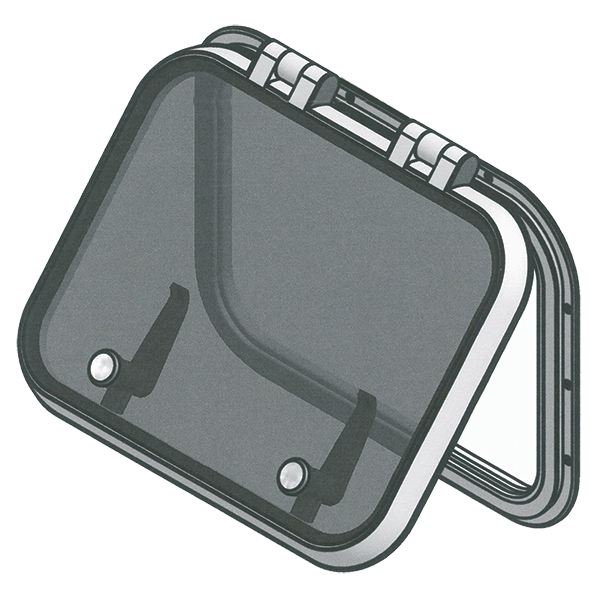 Trimet working hours
Monday - Friday
7.00 a.m. - 3.00 p.m.